"

Providing Value to Cattle Feeders Like Us.

"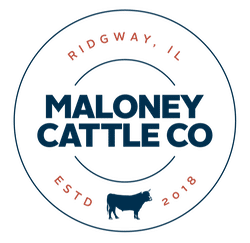 We are a family owned and operated business located in Ridgway, IL. We precondition cattle, crop farm, and source and deliver load lots of by-product feeds to other cattle feeders. Our goal is to provide value to cattle feeders like ourselves by delivering these by-product feeds to your farm consistently on time, with value.
A Six Generation Family Tradition.
We are a progressive, family-owned farming operation located in Ridgway, Il. We grow crops such as corn, soybeans, and wheat using sustainable land management practices.
"Invest not only in your business, but in the sustainability of the land."
We take a systems approach to preconditioning cattle, evolved over time to meet the needs of unweaned cattle coming from various environments. Take a look at our cattle page to learn more about the steps we take to jumpstart young calves and get them on the right track from day one.
See how we use progressive and environmental practices to produce corn, soybeans, and wheat.
See how we provide value to livestock feeders by sourcing load lot commodities and transportation.
Good Cattle, Good Equipment, Good People. Let us show you how we can take some of the stress out of your cattle feeding operation.
"Adding Value to Your Bottom Line"